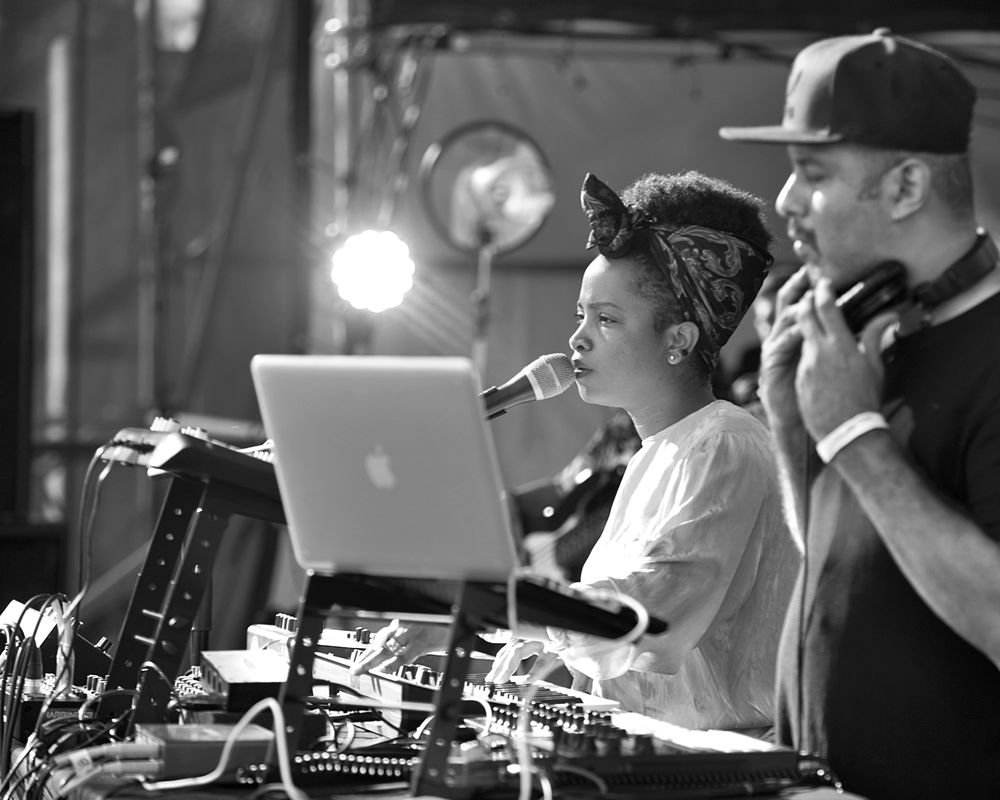 Estación Sub_trópico is a Dominican experimental audiovisual project characterized by their unique and peculiar way of composing native Dominican music that seems to come from a distant future... A teleportation to an island that is floating in the Milky Way" [...]
Sub_Trópico Station is a Dominican Cultural Artistic Project. Its peculiar sound identity is born from the result of mixing elements of Traditional Dominican Music with different genres, sounds and aspects of Electronic Music. We could define this performance as a Live Set where various genres of Electronic Music such as Minimal, Techno, Deep and House are combined with different rhythms, songs and melodies that characterize traditional Dominican folklore. 
Based on live-produced audiovisual sets, each presentation is a unique experience that manages to unite afro-caribbean instruments such as balsié, güira and tambora with synthesizers, sequencers, Moog and other electronic instruments in order to create what has been described as a magical and unique performance, "a ceremony full of spirituality, songs and colors represented in a high quality audiovisual language".
It goes on stage in the summer of 2017 and since then they have participated in the most important venues and music festivals in the Dominican Republic. Its members are Marlene Mercedes (Producer, Composer, Keyboardist, Programmer, Singer and Percussionist), Carlos Monción (Producer, Composer, Guitarist, Sound Designer and Computer Musician) and Iván Herrera (Visual Artist, Film Director and Photography), in addition to his special guests and collaborators Rocío Damirón (Bass), Isaac Hernández (Guitar) and Rafa Payán (Guitar)
Estación Sub_Trópico is currently putting the finishing touches on what will be its first album/EP entitled Fie'ta y Mañana Gallo, which is being produced by the producer company Mediumship Music and its release is scheduled for this Summer 2022.